12 Reasons why one should travel despite Pandemic threat?
Travelling abroad is an expensive hobby! Really?
Travel lets you explore different cultures.
Travelling increases confidence.
Travel helps you try various kinds of foods.
A chance to learn different languages for free
Travel makes you independent.
It improves your overall health.
You dare to try new adventures.
Travelling helps you develop various skills.
Travelling helps you make new friends.
Travel whenever you can because life isnt getting any longer.
Travelling makes you a good story teller.
Travelling is more of a therapy.
Travelling is not as expensive as we may think.
Those who find travelling as burning a deep hole in your pockets, are the last minute travelers.
These are the people who do not plan their travel they just wake up in the last minute and decide to travel.
Last minute flight and hotel bookings tend to be expensive.
If you do not wish to burn a hole in your pocket plan your travel way ahead of time. This will save you money and also enough time to schedule your work schedule around the time of your travel.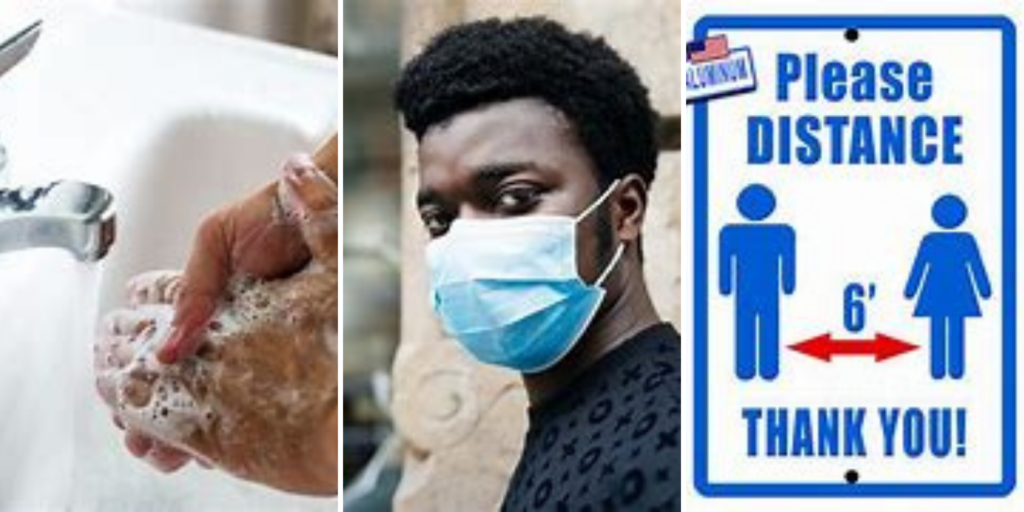 Travelling isn't as dangerous as the media makes it look like. It has definitely brought about a lot of changes in our lifestyle. Thanks to the latest government and the protocols which has been made mandatory, we have access to sanitizers, clean toilets and less crowd in public places. Follow the protocols to the T.
Even the public transports like busses, flights and trains limit the no of passengers. Thus maintaining social distancing.
There is better management of garbage everywhere. Temples and other public places are less crowded hence you get to take better selfies. Your temperature is checked at every point hence people who have even a slight temperature tend to stay indoors.
All you need to take care of is take your vaccination, keep taking steam regularly, wash your hands more often, keep a sanitizer handy at all times. These are basic rules of hygiene which we were taught in school. Which we have forgotten. Its no rocket science. Just go out there and travel. Life is cool live it.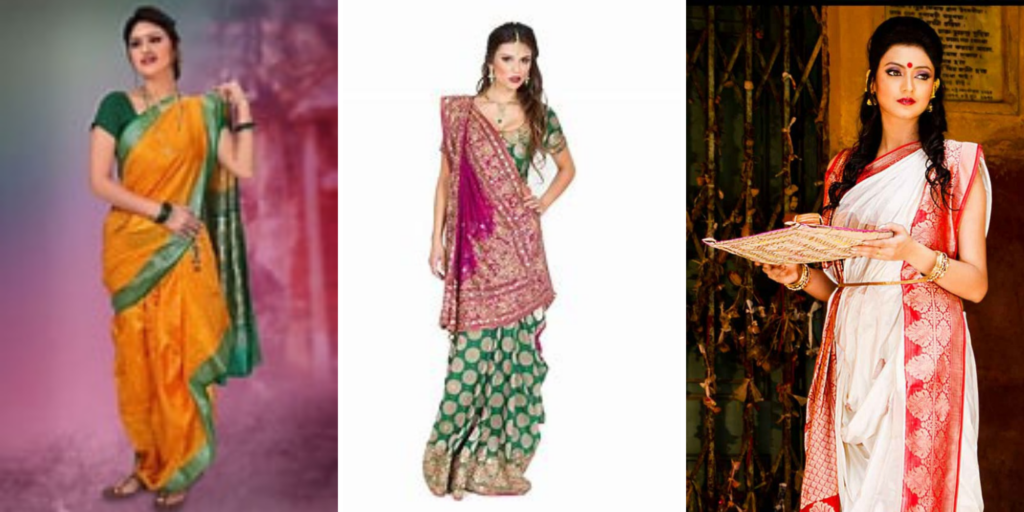 lets us see how travelling gives us the opportunity to explore various cultures. The above image has the picture of three women wearing the traditional saree. Every saree is draped in a different style.
Let me quote the example of various states of India with respect to Clothes. Traditional attire to be more precise. The above images feature three various kinds of saree drapes from three different states. The first drape is from Maharashtra, the second from Gujarat and the third one is from Bengal.
Its not just slothing even the climate of these states varies, so with climate their dressing patterns varies too. The way they dress up is different.
Their cultures and history is different too. Although all three states belong to India they have varied cultures and history to offer. I have quoted a small example of sweets from various states from India.
Imagine when you travel al around the world you get to know so much about how the world adapts and lives. This was one such exercise conducted by Sir Thomas Cook. Post world war the world underwent a major depression people had seen a major set back in life.
Image courtesy- Guardian Benidorm in the 1960s. Photograph: Paul Popper/Popperfoto/Getty Images
Even the English East India Company was facing heavy loses. during that tough time Sir Thomas Cook who had a small travel agency in Manchester planned a trip across Europe. Back in those days busses and Volvos did not exist so he arranged from Horse drive wagons to carry people all across Europe to bring about oneness among the Europeans.
Thomas cook till recent times held the a major market share for Europe tours.
He succeeded royally because the result was simply amazing. Even as of today even during the pandemic the Europeans can cross the border without having a stamp on their passport. They are free to do business with their neighboring countries without any cross border tensions.
You interact with people who are locals there, get to know what is the local food joints, what is the local drink they consume the clothes they wear.
How you overcome your issues this builds confidence in a person. This also helps you break your mental barriers of communicating with others. People who travel are naturally more confident than the ones who don't.
Travelling helps you try out various kinds of food. The above pictures are sweets from three different states of the same country, India.
The first picture is of a sweet from Maharashtra Til Ladu, the second is Kheer Kodomb, from Bengal. The third image is of Mathura Pedha from UP. Every state and city has its own charm. They have various local cuisines which differ from city to city. So when you travel you get to taste various kinds of food.
When you travel you tend to interact with the locals. This is the golden chance to learn a new language without spending a rupee. Its really a very beautiful way to pick up a new language.
We all know that the best way to ward off the dementia is to learn a new language. now you have a very valid reason to travel.
Travelling alone tends to make you more independent. You have to rely on yourself ,so it makes you more independent. It gives you the freedom to do what your heart desires.
It kind of helps you in overcoming your fears of the unknown. No wonder tons of people prefer to travel alone.
During the pandemic when the entire world was indoors not knowing what would happen next. Everyone was working from home that was when everyone ran to the countryside to remain sane. During those tough days people realized that they needed to get out of their routine life and do something different. Once in a while, we all need a break.
It not only relieves our daily stress but also improves overall health especially when you are traveling to a place which is surrounded by natural scenery. The polluted air in the metros have taken a toll on our health. We cannot avoid it daily but once in a while we could go for a change of air to the hills to hear the silence of the wild.
People who travel around the world describe traveling as a life-changing experience that everyone should experience at least once in their lifetime. You try new things. Get back home with a lot of memories.
Have you heard the saying "If you are not willing to risk the usual you will have to settle for the ordinary." – Jim Rohn
Its true in life too. If you have high goals in life you definitely should be ready to go the extra mile for it. One should never shy away from trying new things. If you attempt there is a 50% chance you will achieve it. If you don't try you have failed already. Similarly when you travel you should be ready to try different things. Like in terms of food or attempting adventure sports there is a 50% probability you might actually enjoy it.
When you are in a strange place where no one knows you its even more easier to try on new things because even if you fail no body will judge you.
When you attempt a new activity like trekking, skydiving most of the barrier is in your mind. Once you attempt it you will realize you were actually worried over nothing at all.
In the long run it helps you grow as a person professionally and personally too. A happy person keeps his surrounding happy too.
We have understood in the above mentioned write up that travel is for everyone. Everyone has various tastes. Foodies, photography enthusiasts, travel enthusiasts, party enthusiasts, people looking for silence and serenity etc. The choice is yours . There are various types of travel to cater to. When you pick a travel destination of your choice you tend to meet like minded people. Thus helping you in making new friends with whom you bond well.
Travelling helps you develop new skills
When you meet people with similar tastes you tend to discuss work as well. People bond over common ground that is the best known fact. This way you tend to be more productive at work. Your communication skill gets better. You learn how to network better. Since you are happy and confident from within you tend to share your thoughts and you get a thirds man perspective of the same situation this in return is a lot of learning. This helps in knowing your weaknesses and an good opportunity to work on it. Thus helping you developing various skills you never knew existed.
A blessing in disguise.
We have understood so far why travel is important. so many benefits. Frankly we have various energy levels. Never wait for the right opportunity. There is never a right time to travel. Its wise to plan your travel. But make it a point to see a new place explore the child within you. Unleash the storm within you. Life is not getting any easier, we are not getting any younger. Live it out while you can. Who knows what lies in stock for us tomorrow.
Travel is all about exploring places. Trying different activities. Eating different things. Wearing and exploring various clothing options. Talking to people. Making new friends. Developing new skills. Improving your communication.
When you bring in so many changes in your life you become a big bag of memories, experience and knowledge. When you experience these fabulous new things your self you tend to communicate it others in a more elaborate way. More like reciting a story. You share your little experience you had somewhere people tend to get inspired thus making you a center of attraction. Works towards having a huge fan following as well.
Therapy literally means treatment of physical, emotional, or behavioral disorders or illness. When you travel you meet likeminded people. You talk to them because sometimes speaking to a stranger is easier than speaking to a friend. You gather a lot of knowledge while travelling. You meet people from various countries. Learn about their cultures. Try different things. You end up doing things which you would otherwise not do. it may be something as drastic running naked on the beach. Or go wind surfing, skydiving.
It could be as simple as building a sand castle and breaking it. Playing cricket or dancing. It doesn't matter because since you are among people you don't know. You are more comfortable doing things you normally don't do.
In short you let yourself go wild. You resurrect the little child within you.
You gain knowledge, you break your mind barriers, you make new friends in short you start living the life you always wanted. You so not shy away from working on your weaknesses. Isn't that therapy? Tell me about your unique travel experience we would love to hear your story. Do drop us a comment on the comment box below. Thankyou.